Discover
Hazard Alley Interactive Safety Village hosts visits for primary schools as well as for young people and adults with special educational needs.  Groups can be guided through a maximum of twelve everyday scenarios on a tour of the village.
Our scenarios
Hazard Alley has 12 familiar scenarios that can be visited on a tour. You will be able to discover dangers in everyday situations and learn how to keep yourself safer.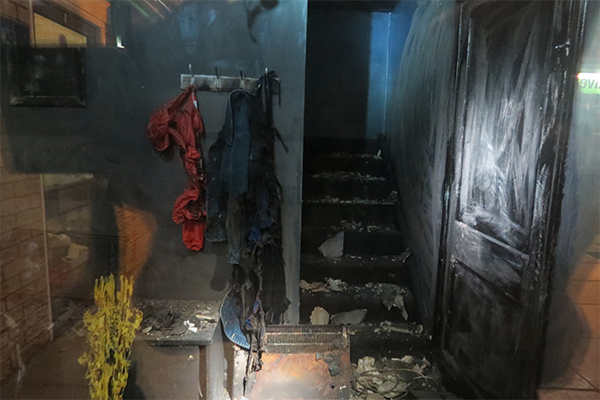 Fire safety
In 2 Brook Street you will learn all about the three outs in the event of a fire, as well as finding out about smoke alarms, what they sound like and how often they need testing.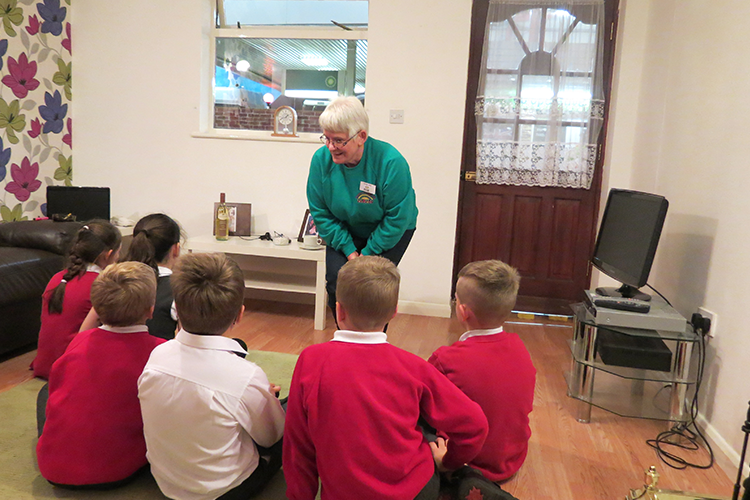 Home safety
Visit the home of mum, dad and their toddler and see how many risks you can spot in their living room and kitchen. What would you do differently to stay safer?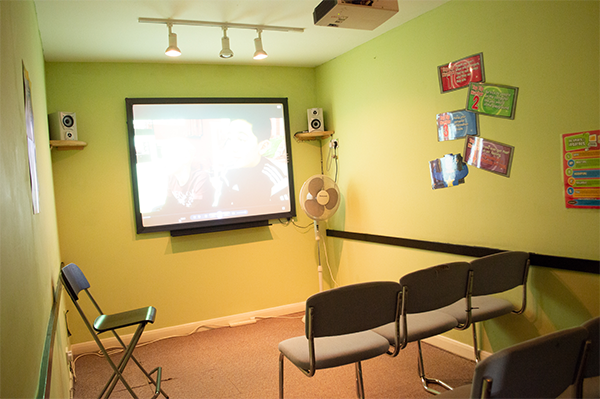 Internet safety
Strong passwords, protecting personal information and not trusting that everyone is who they say they are online are the key safety messages in this scenario.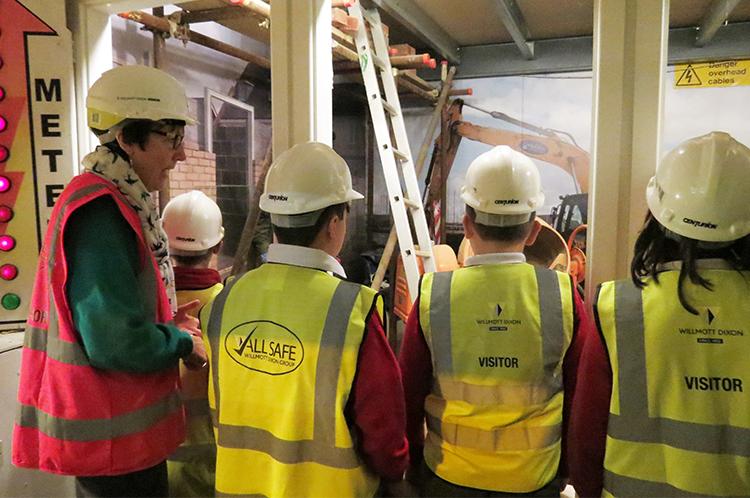 Building site safety
Have a look at our building site from the safety of the construction office and see how many dangers you can spot. Is there an accident waiting to happen?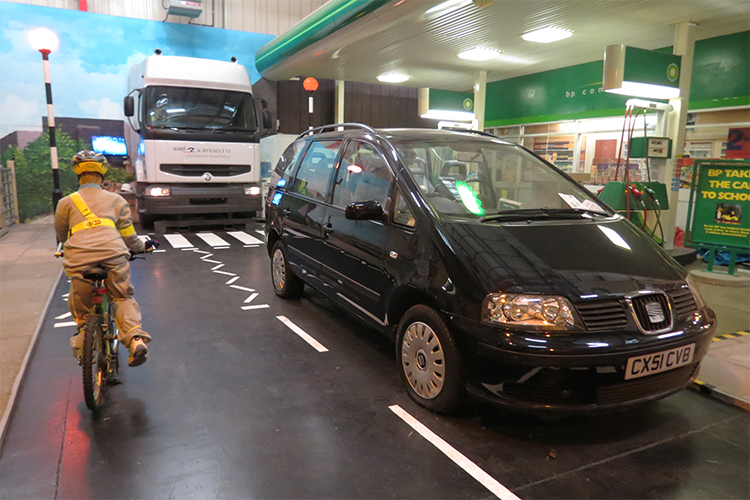 Road safety
Learn and put into practice the Green Cross Code when crossing the road safely. You will also be invited to estimate where a moving car would stop when it does an emergency stop.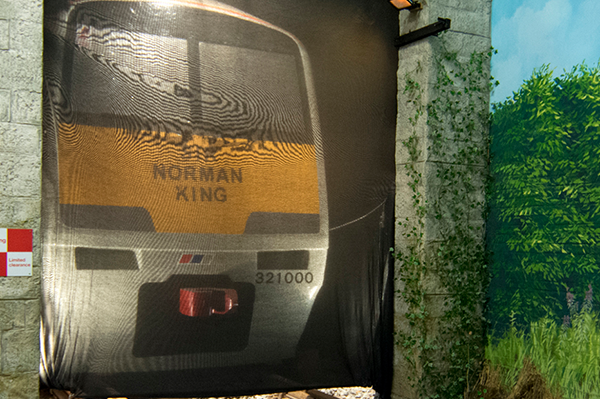 Railway safety
Discover the dangers of electricity on the railway lines as you decide whether or not to use the level crossing. Watch out for the approaching train!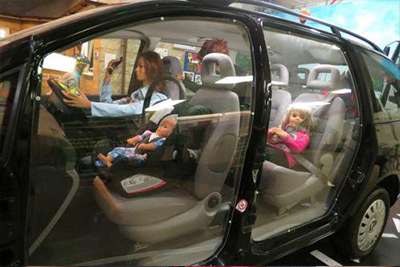 Car safety
Become aware of flammable substances, and investigate how to keep yourself safe inside a car with our cutaway vehicle. Do you need a booster seat to stay safe in the back seat?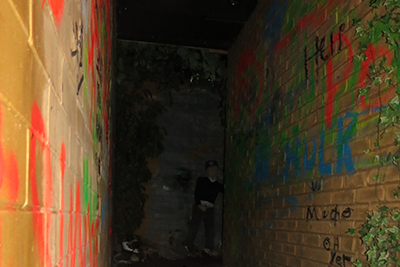 Personal safety
Tempted to take a short cut on the way home? Explore the dangers and smells of the dark alley and learn to recognise the signs in your own body that you are feeling unsafe.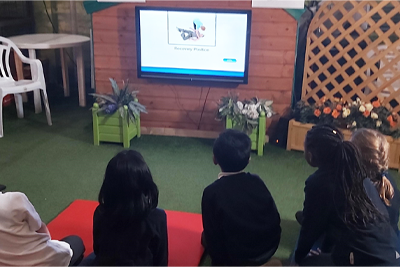 First aid / recovery position
Would you know what to do if you found someone unconscious? In this scenario you will learn the simple technique of putting a person into the recovery position.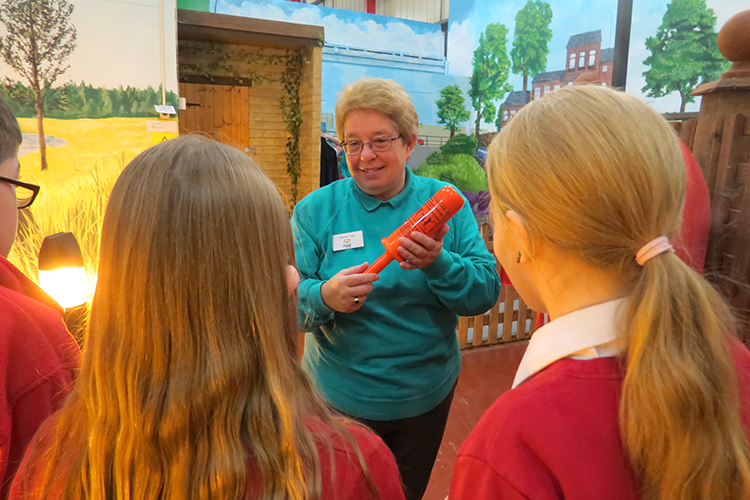 Water safety
You will learn how to stay safer around water whether by a river, lake, canal or the sea. Find out how to help someone in the water when they find themselves in trouble.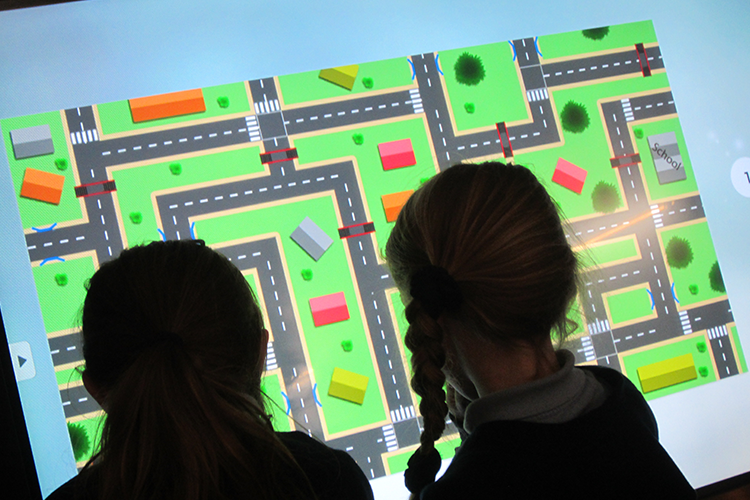 Safe places to cross
In this scenario you will be encouraged to sort out pictures of safe and dangerous places to cross, and plan a safe route from home to school using zebra crossings and underpasses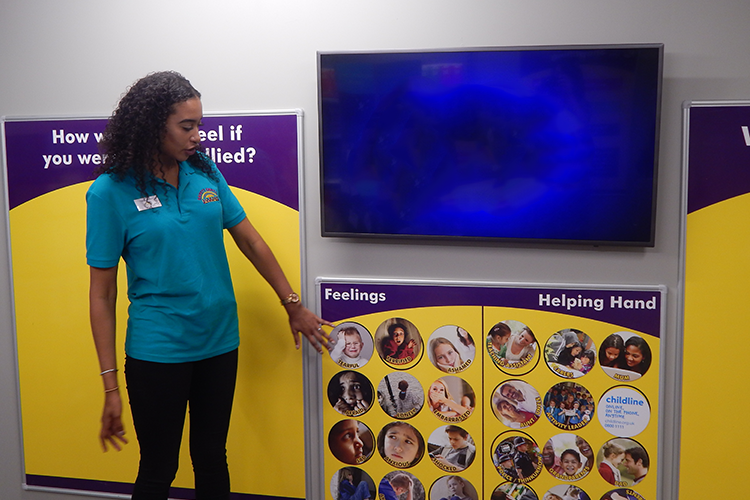 Bullying & shop theft
What is bullying? How does it make you feel? If you were being bullied who would you go to for help? Visiting our shop scenario will help you answer these questions.
Get involved, become a volunteer!