Find out about the dangers of flammable liquids, like fuel, as you explore our petrol station. What should you do when you spot a spillage on the garage forecourt?
Flammable liquids won't be the only dangerous things you will learn about in this scenario. Step forward to have a look inside our cutout car – are mum and her children being safe?
Who isn't wearing a seatbelt or sitting in a car seat?
Should you still be sitting in one?
Find this out by letting your guide measure your height.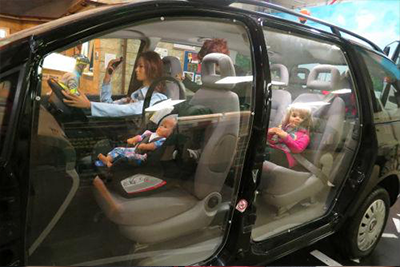 Book your school's visit today!
For further information please contact on 01908 263009 or email our team on bookings@www.safetycentre.co.uk