About to cross at a corner to make your way back home in some dark clothing…..STOP!
We must make sure that we can be seen when out and about, and use the Green Cross Code when crossing the road safely. This means you need to do the following:
1/Find a safe place to cross and stop
2/Take a step back from the edge of the road
3/Make sure to look left and right before crossing the road
You will be able to put this into practice as you cross our puffin crossing, but please be aware of the driver who is approaching – do you think they are paying attention?
What if you were cycling? Look at both of our young cyclists and decide which one of them is safer.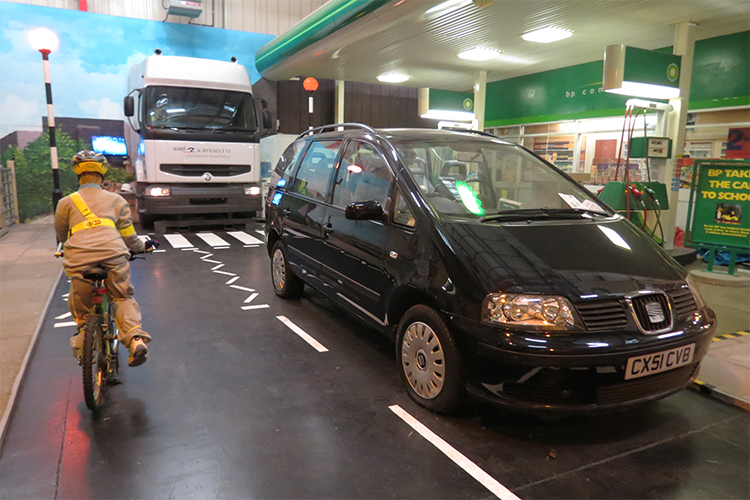 Book your school's visit today!
For further information please contact on 01908 263009 or email our team on bookings@www.safetycentre.co.uk